PT Tekno Medicalogy adalah distributor resmi alat kesehatan | Izin PAK:
FK.01.01/VI/163/2017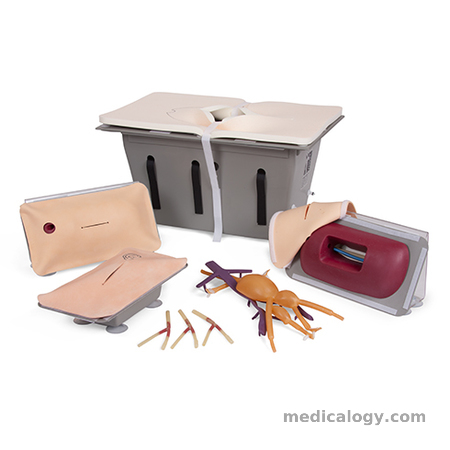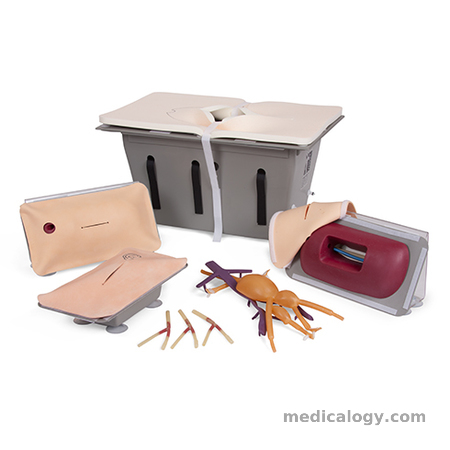 Arterial Procedures Kit
Berat: 7.3 kg
Brand: Limbs Things
SKU: 10000ICG
Harga Arterial Procedures Kit :
Rp119,394,000.00
Tersedia cicilan hingga 12 bulan dengan kartu kredit BNI
Produk yang dibeli bersamaan: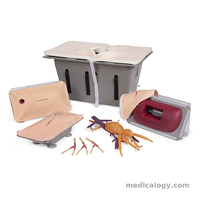 Rp119.394.000
Rp89.545.500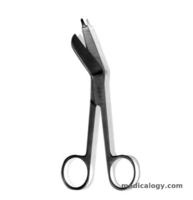 (
3
of 3 items selected )
Deskripsi Arterial Procedures Kit
A modular system for teaching and practicing the essential techniques pertinent to 4 core arterial surgery procedures.
Designed in collaboration with St Mary's Hospital Vascular Unit, London (UK) and used as part of the European Society of Vascular Surgery (ESVS) aortic aneurysm workshop, Helsinki 2005.

The kit contains the following modules:
Carotid Endarterectomy (CE) Trainer
Femoro-Peroneal Anastomosis (FA) Trainer
Femoral Popliteal Bypass (FPB) Trainer
Abdominal Aortic Aneurysm (AAA) Trainer

Common iliac aneurysm
Internal iliac aneursym
Juxtarenal repair
---
Skills Gained:
For each of the modules the following can be carried out:
Management of pre-incised skin and soft tissue using the correct surgical instruments to provide adequate access to the relevant vessel
Identification of the internal structures around the vessel
Maintaining access and conducting delicate maneuvrers within a confined space
Anastomosis of arterial grafts
Vessels will withstand a fluid flush test to demonstrate the integrity of the repair
---
Product Qualities:
Realistic tissue response
Anatomically accurate vessels with relevant soft tissue landmarks
Aorta includes 3 aneurysms: aortic, iliac and internal iliac
Carotid artery includes realistic plaque for removal
Internal "organs" supplied with Abdominal Aortic Aneurysm Trainer. Fill with water to accurately replicated the obstructive mobility of organs within the abdominal cavity.
Separate models for deep and superficial procedures
Lightweight and portable
Provides 4 discrete workstations for simultaneous practice
Medicalogy jual Arterial Procedures Kit dengan harga murah. Hubungi kami di email info@medicalogy.com atau telepon/WA di 0812 9820 0042.
Review Arterial Procedures Kit
---
Belum ada ulasan.
Perlindungan Pembeli
Full refund
jika pesanan tidak diterima
Refund atau tetap miliki
produk yang tidak sesuai dengan deskripsi
Butuh Bantuan? Hubungi:
081298200042
info@medicalogy.com
Rekomendasi Produk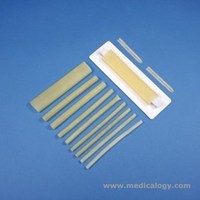 25% off
Rp4.447.000
Rp3.335.250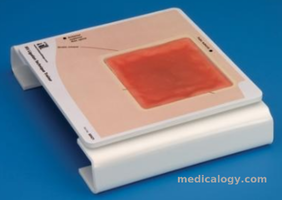 25% off
Rp20.954.000
Rp15.715.500